10% off online bookings! Use the code SUPadventuresBC
Rodrigo Silva de Paula

,
certified SUP instructor & waterman
My first paddleboard adventure was in 1995, using a kayak paddle and a longboard on a flat day — years before the first Western register of paddleboarding as a sport. I've been surfing or paddling almost every day since age 4 and teaching water sports for the past 31 years always with a focus on FUN THROUGH SAFETY. I have surfed some of the world's most demanding and fun waves and have done more than 300 surf or paddling adventure and camping trips in 67 countries: from the Arctic to Antarctica, BC's fjords to the Amazon River system. I am also a certified cross-country skiing instructor.
Click here to learn more about myself.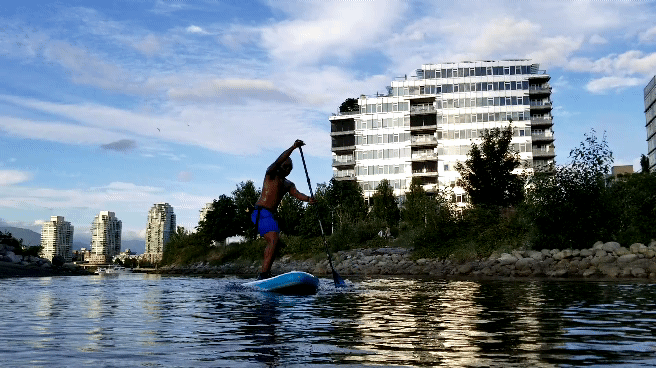 "Since times immemorial paddle boarding and surfing have been tools of social cohesion, human connection and physical, mental and spiritual wellbeing. I strongly believe in investing in reducing the accessibility and knowledge gaps in the paddleboarding community and that SUP can be a vector to reduce inequalities and bridge social gaps as well as teaching Human Development and Decolonization, Sustainability and passion for Nature."
"Rodrigo is knowledgeable in the correct form of paddleboarding. He will not ever make you feel uneasy in the water and make sure you are comfortable before proceeding to the next exercise of SUP."